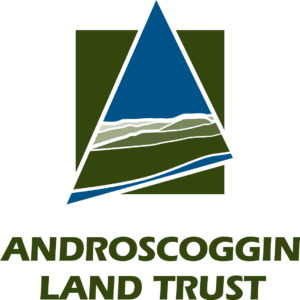 ALT River Race Registration 2018
Please note: online registration is closed as of 10pm on June 22 but same day registration is available onsite between 7:30-8:30am. Thank you!
This amateur competitive river race is being held in conjunction with the Great Falls Brewfest! The 2018 ALT River Race has three course options:
1.) The Long Distance Paddle – An approximately 7 mile course that includes a section of rapids typically rated class I or II (but could be class III depending on the water level on the day of the race). The race allows racers to experience unique sections of the Androscoggin River with many other recreational enthusiasts. Average time: 1.5 hours.
2.) Twin City Boomerang Paddle – An approximately 3 mile course, Auburn to Lewiston boat launch & back upriver to Auburn (no rapids). Average Time: 45 minutes
3. ) Twin City Paddle – An approximately 1.5 mile course. Short, fun paddle (no rapids) Auburn to Lewiston boat launch.
Average Time: 20 minutes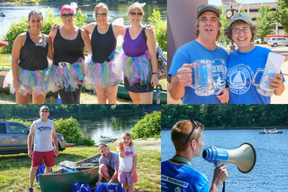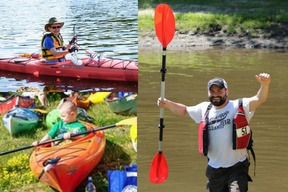 Prizes will be awarded after the race at Festival Plaza to the top 2 finishers in each category. One additional prize will be awarded to the boat or paddler with the best costume.
Entry fees are $30 per single boat and $40 per double boat. Those registering by May 31st, will receive an early bird discount of $5 off entry. There will be a free shuttle service from finish locations back to Festival Plaza in Auburn courtesy of NorthEast Charter & Tour Co.
Thanks to the support of Baxter Brewing, all pre-registered racers, 21 and older will receive a coupon for a 15% discounted ticket to the 2018 Great Falls Brewfest when they register.
Thank you for registering and we look forward to seeing you on the river on June 23!