Board of Directors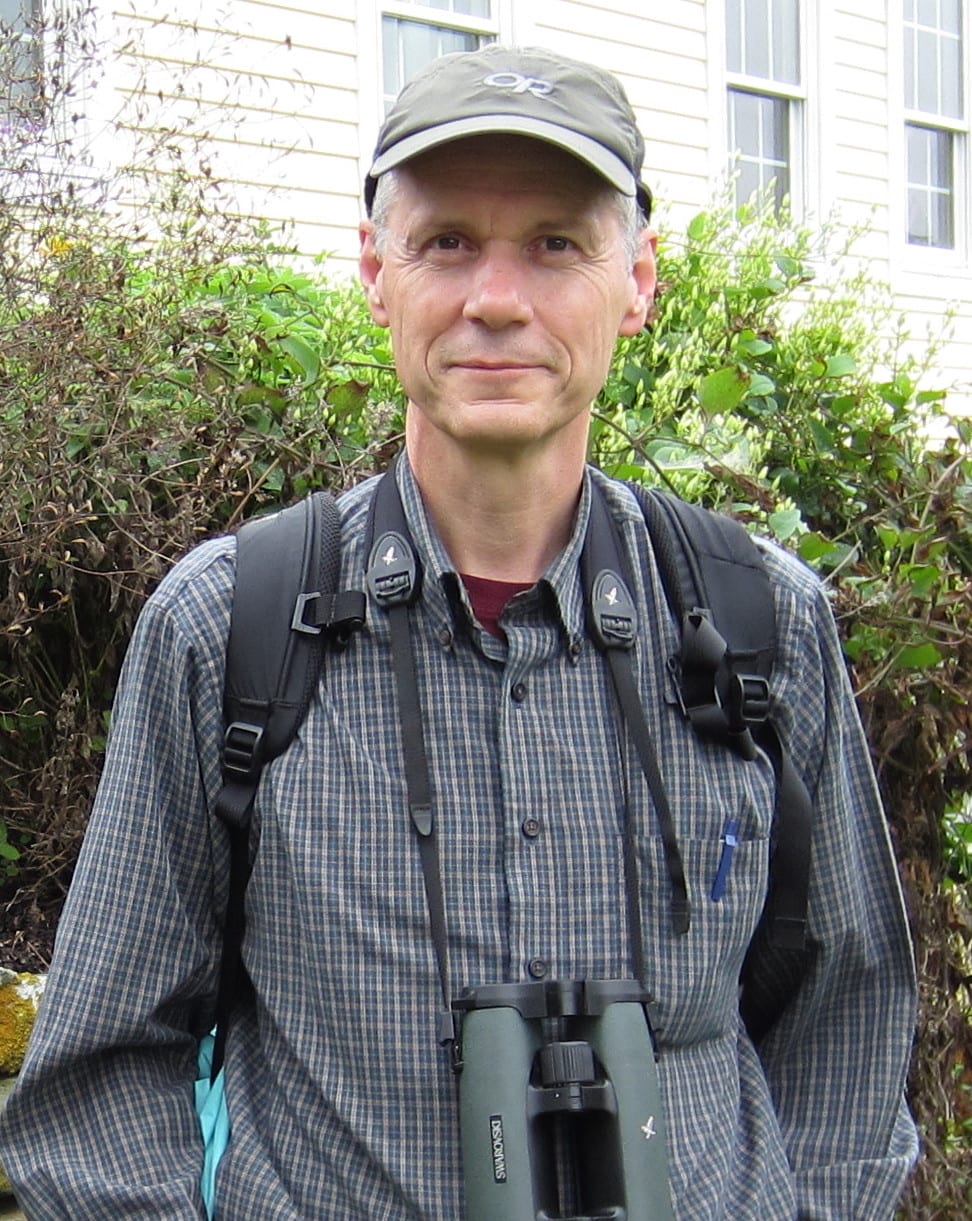 Dana Little
President
Dana has worked as a family practice doctor in the Lewiston/Auburn area since 1991.  He came to this area from Cleveland, Ohio where he taught family practice at Case Western and before that practiced medicine in Pittsburgh, Pennsylvania.  Dana has a BS in Zoology from the University of Massachusetts and a medical degree from Tufts University in Boston.
Dana loves being outside whether that is bird-watching, gardening, walking his two dogs on Mt. Apatite or hiking on ALT lands.  He has been with ALT since 2005.
He lives with his wife Kay in Auburn and is enjoying his first grandchild.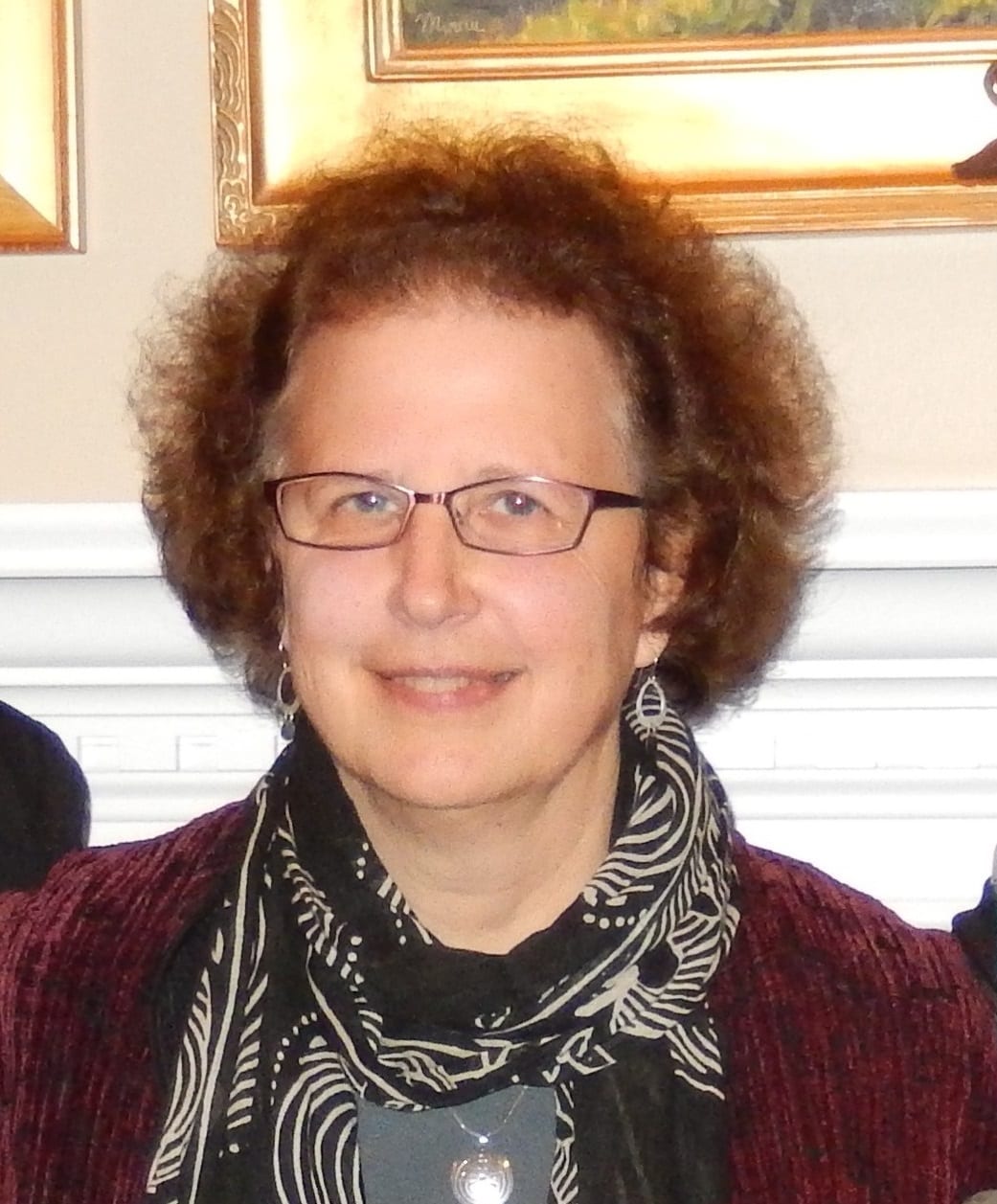 Marian (Kitsie) Claxton
Vice President
Marian (Kitsie) Claxton earned a B.A. in history from Princeton University in 1973 and worked in community planning, healthcare writing, and bookselling prior to making a mid-life career transition into end-of-life care.  She earned a Master's of Divinity from Bangor Theological Seminary in 2006 and worked as a hospice chaplain with Androscoggin Home Care and Hospice for more than a decade. An avid quilter, Kitsie currently works part-time at Quiltessentials in Auburn and collaborates with other quilters to support local non-profit agencies. She has served as an Auburn Public Library trustee and is an active member of the First Universalist Church (Unitarian Universalist) in Auburn. Kitsie enjoys lake and ocean kayaking, walking, snowshoeing, and other outdoor activities that draw her into the beauty and diversity of natural landscapes. In addition to serving on the ALT board, she serves as volunteer steward of Packard-Littlefield Farm and contributes to the agency's newsletter. A Massachusetts native, Kitsie and her husband Ned have lived in Auburn since 1978; they have two grown sons.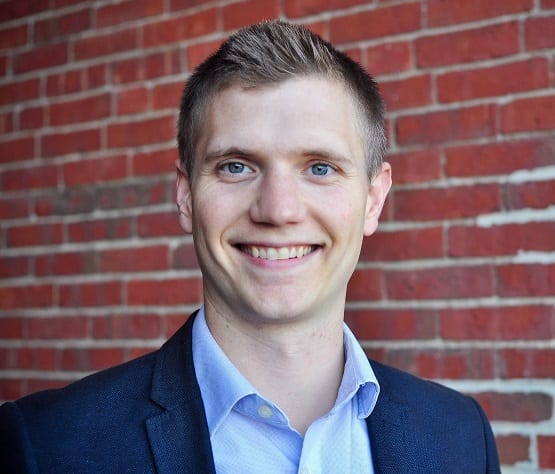 Wes Davis
Treasurer
Wes is a Maine native who moved back after graduating college to raise his family. From an early age Wes has always loved getting outdoors and continues to do so with his wife and two boys, whether it's hiking, biking, skiing or being on the water. He has a passion for preserving Maine's natural beauty and ensuring access to everyone for generations to come. Wes is a Financial Advisor in Auburn where he helps successful business owners and professionals who aspire to have more control over what their retirement will look like and the legacy they leave. Wes' expertise is investment management, earning his Bachelor's Degree from Bentley University and he holds the Chartered Financial Analyst designation.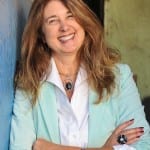 Mary Howes
Secretary
Mary is a life-long resident of Maine. After running her own businesses for 34 years, she is now retired and enjoying her time as a grandmother. She is still active in volunteering her time – as secretary for ALT and Chair of the Board for the Greater Franklin Development Council, which encourages economic development. Mary is president of the North Jay White Granite Park, which celebrates the history of the granite quarries in North Jay, along with outdoor recreation. The park with hiking trails and picnic areas was established on her family property. She is married and a proud mother of 2 grown sons.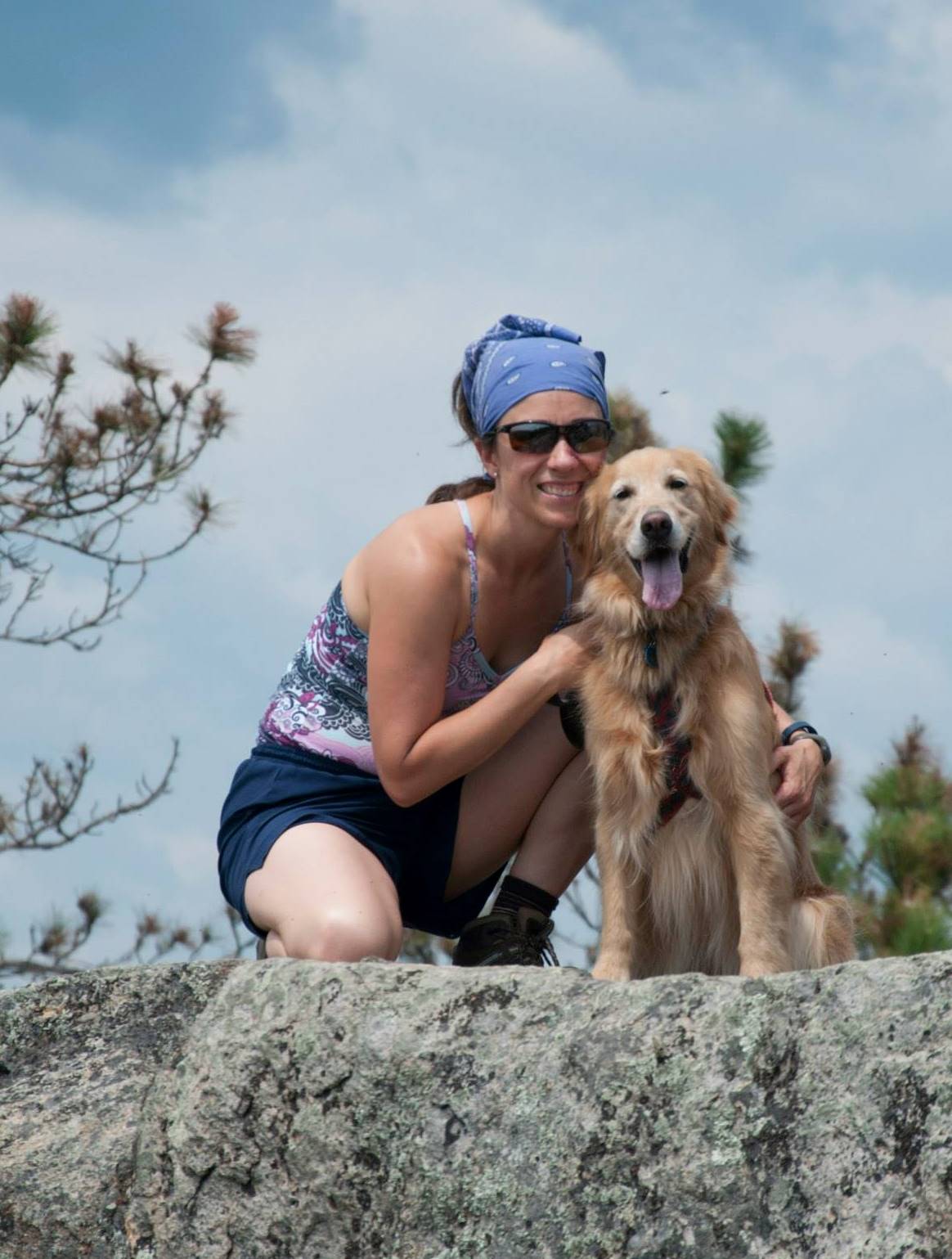 Melissa Bilodeau
Missy is an Auburn native.  She loves to hike, walk her dog and enjoy the outdoors.  Missy began with the land trust in 2014 doing trail maintenance for the LA Trails along the Androscoggin river.  Because of the Land Trust's focus to conserve areas of ecological importance and promote outdoor experiences, Missy has become more involved with ALT, co-chairing the stewardship committee, and becoming a board member in 2016.  Missy graduated from Springfield College with a Bachelor's degree in Athletic Training.  She works as an  Athletic Trainer at Central Maine Conditioning Clinic helping active people rehabilitate injuries, strengthen their bodies and lead healthier lives.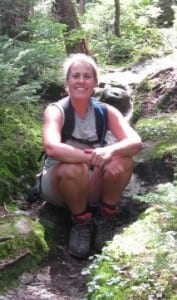 Deb Charest
Deb was born and raised in Lewiston, Maine and is now raising her family in Auburn. After working in banking for nearly 20 years, Deb went back to school and graduated from the University of Southern Maine earning a degree in Natural and Applied Science and Environmental Issues. Upon graduating Deb spent several years working as an environmental educator as well as three years working for Androscoggin Land Trust, and now Deb is enjoying her rewarding role as a Lewiston Middle School science teacher. Deb is thrilled to be returning to ALT in this capacity to help carry out the important mission of conserving Maine's beautiful lands and waters.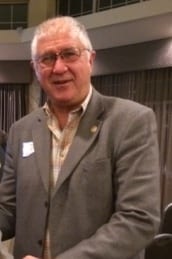 Doug Boyd
Doug's is a familiar face in the Lewiston Auburn area, as he is Past President of the Great Falls Balloon Festival and the Auburn Rotary Club.  He graduated from McGill University in Montreal with a Bachelor of Science Degree in Agriculture and worked for FMC Corporation for 16 years before becoming the owner and President of The Maine Bucket Company in Lewiston.  He retired in 2011 but continues to do his civic duty as a member of the Board of Directors of organizations such as Central Maine Health Ventures, the Maine Wood Products Association, and Central Maine Community College.  He lives with his wife in Lewiston and enjoys spending time outdoors, especially on his land along the river in Greene.
Peter Garcia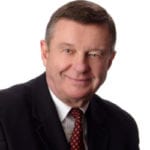 Born in New Rochelle, New York, Peter received his under­graduate and law degrees from Georgetown University.  Currently with the firm of Eaton Peabody, he has more than 40 years of experience in a wide variety of legal disciplines.  After serving as an assistant staff judge advocate in the U.S. Army, Peter was admitted to practice in New York and Maine.  He is a member of the Maine State and Andro­scoggin County Bar Associations.  Since 1990, Peter has devoted time and effort to spurring econom­ic development in the Lewiston/Auburn area through his involve­ment with many civic organizations, and played an important role in developing the wetlands banking program.  He was honored in 2010 as the Auburn Business Association Citizen of the Year for his civic contributions and economic development efforts in his home city.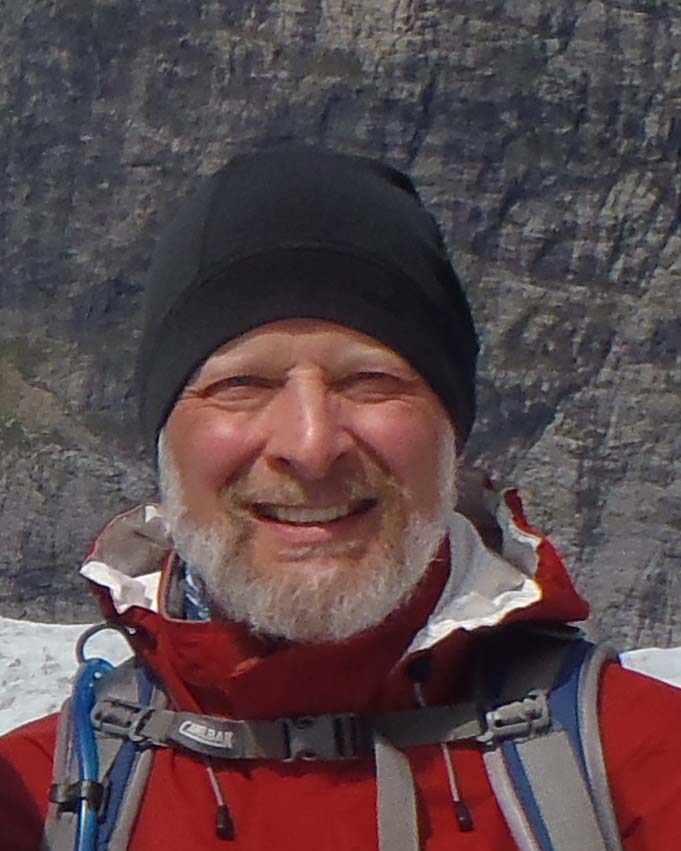 Robert Kleckner
Bob has been a member of ALT since the late 1990's, starting with a couple of years on the Board of Directors before having to back off in the face of a daily commute to Portland. Now retired, he has been enjoying his return to active duty with ALT. He has a BA in Biology from Hartwick College and PhD in Zoology from URI. Happiest when in the field, he participated on 15 oceanographic cruises and spent six lovely February through April seasons working on the Penobscot estuary, all while studying aspects of fish migratory biology. Love struck and in 1985 he accompanied his wife Nancy from Orono to UNC Chapel Hill where she completed a PhD in neuropharmacology. There Bob spun his varied background into a statistical analyst position in Epidemiology at UNC. He has a truly bazar publication list including 15 research paper's each in Ichthyology and Epidemiology. Nancy accepted a position at Bates College in 1994 and Bob kept his UNC position for another 5+ years by telecommuting. He then worked for Anthem as an epidemiologist and finally retired in 2013 from the Informatics Department at Martin's Point Health Care in Portland. Bob and Nancy love to cross country ski, hike, kayak and travel.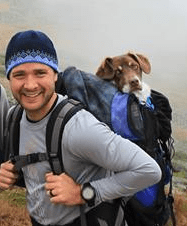 Raynor Large
Raynor is a Maine native. A lifetime enjoyment of being outdoors made his return to the state inevitable, and after spending several years living in Philadelphia & abroad, he returned to his roots. He currently helps local businesses through a financial consulting firm in the area, specializing in transitional analysis – explosive growth, turnaround & bankruptcy, valuation & brokerage, real estate acquisition, and so on. When he's not working in Excel, he and his wife are on the trails. Their preferred methods of exploration are running, hiking, or skiing – often accompanied by their dog. Having spent his own childhood in the woods, he's eager to help the next generation appreciate the natural beauty Maine has to offer.
Justin Merrill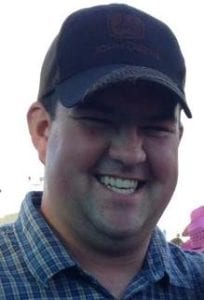 Justin became involved with ALT as a member of the Community Forest Advisory Committee; a committee that was formed to plan for the management of forest land after the purchase of over 1200 acres of land in Jay and Canton from Verso Paper in 2014.  He and his father own and operate, George Merrill & Son Logging, LLC; Merrill Properties, LLC; and Merrill's Garage Inc. He is very involved in his community as a member of the Jay Recreation Committee and a former Selectman. Justin was raised in Jay, where he now resides with his wife and two young children.
Rick Speer
Rick, a native of western Pennsylvania, moved to Androscoggin County in 1984 where he served as the director of the Lewiston Public Library for 33 years prior to retiring in 2017. Many of his lifelong interests revolve around his love for Maine's wild landscapes. Over the years he has backpacked the entire Appalachian Trail in Maine and has canoed many of the state's waterways. A volunteer stint as a guide at Thorncrag Nature Sanctuary led him to an interest in the flora of Maine which he nourishes through his involvement with the Josselyn Botanical Society and his work as a Plant Conservation Volunteer with the New England Wildflower Society. Other community commitments include serving on the Boards of Directors of both the Maine Humanities Council and the Auburn Nordic Ski Association.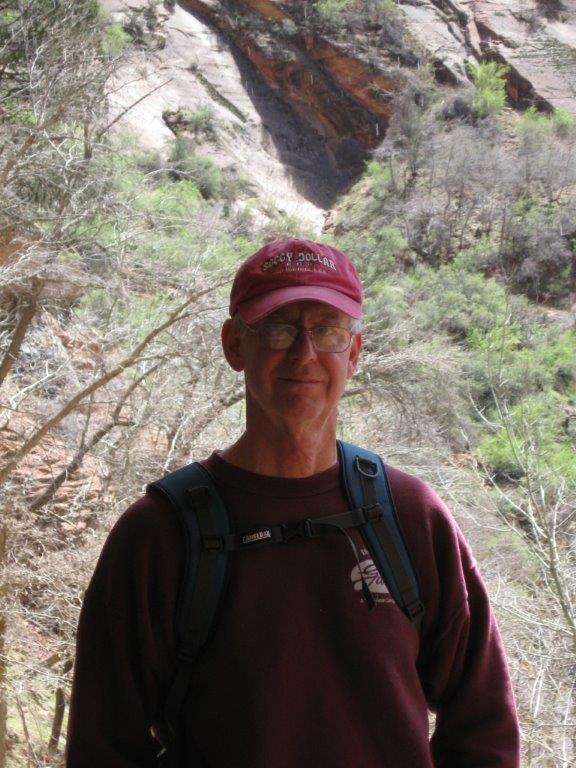 Elwood (Woody) Trask
Woody is a Bates Alumnus who earned his Ph.D. in organic chemistry from Tufts University. Now retired, he previously led textile product design and development for a range of industries involved in the use of recycled plastics for over 35 years. He remains connected to chemistry in retirement by serving as the volunteer water quality monitor for Taylor Pond, where he will be involving Bates students to encourage their research of water quality year-round. Woody is a firm believer in the power of education and 'on the land' experiences as part of learning. His support of youth and education includes 12 years of active leadership with Head Start. Also dedicated to music, Woody sings with the Androscoggin Chorale. Woody and his wife live in Auburn.