Your membership matters.
Over our 30+ years, Androscoggin Land Trust's mission to conserve and connect people to treasured outdoor places has always relied greatly on gifts from our members.
You will help combat climate change locally by protecting local land from development. 
You will be protecting drinking water and caring for the Androscoggin River by supporting the stewardship of conservation easements along the shoreline of Lake Auburn and 10 miles of river frontage plus hundreds of acres of critical wetlands that feed the Androscoggin River from Jay down to Bowdoin.
You will be protecting land for wildlife that enriches our lives.
You will support opportunities for free, public recreation by supporting trail improvements on conserved land in four Maine counties.
How important are you? In 2019, members and donors contributed 79% of our funding!
Thank you for considering joining our energetic and committed conservation community, and helping protect the special outdoor places you need and love.  Please consider making a donation of any amount today to join us as a new member, or renew your membership!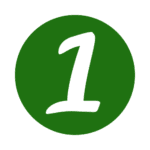 We recommend:
– $25 or more for an individual, or $45 or more for a family
– Set a recurring donation of $5 or more a month to join our Greenway Guardian membership!
Join as a Business Member with a donation of $100 or more!  
–  Business members are new as of 2019!  Learn more about the benefits.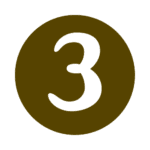 – Tell your friends, family, and/or coworkers why you joined as a member of Androscoggin Land Trust, and invite them to do the same. 
Members Receive:
Invitations to ALT Events – Snowshoeing, paddling, hiking, educational, and more!

Newsletter – Published twice a year

Optional e-mail updates – Featuring news and opportunities to get involved.

Business Members receive additional visibility benefits!

The knowledge they are making a difference in land conservation for our communities!