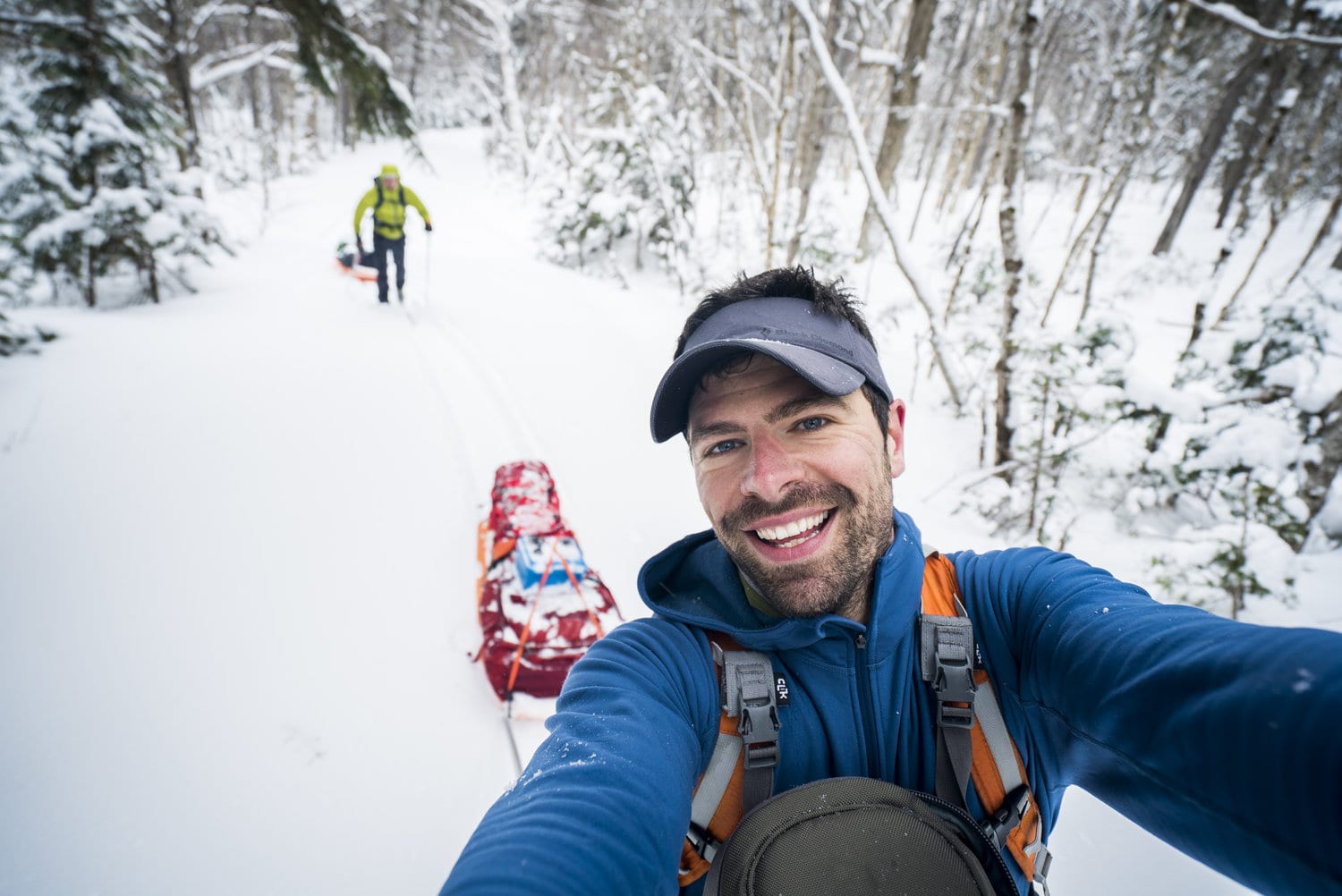 AUBURN – On Tuesday, November 13, from 5:00pm-7:30pm, the Androscoggin Land Trust (ALT) will host their Annual Meeting at the Hilton Garden Inn in Auburn. The event will feature ALT highlights from the past year, award recognition for outstanding impact, and the photography and words of guest speaker, Brian Threlkeld. Brian's talk is titled, "Through the Lens of Adventure Photography: The Interconnectedness of Maine Land Conservation, Public and Economic Health". 
Brian is an adventure photographer based out of Portland, Maine. A former public school teacher, Brian created Threlkeld Outdoors, a platform to create authentic, expedition-based content to safeguard public lands, advocate for logical environmental policies, and build engagement in the outdoors. His clients include Maine Outdoor Brands, Planet Dog, and Smartwool. Brian will feature his outdoor adventure images and center this talk on how leading an active outdoor lifestyle has led to an understanding of the interconnectedness between land conservation, public health, economic health… and fun!  
Award presentations are as follows: Jim Pross will receive the Bonnie Lounsbury Environmental Award; Keith Comeau will receive the Elliott Bates Stewardship Award; the Androscoggin River Watershed Protection Council will receive the Androscoggin Partner Award; Maine Source Homes & Realty will receive the Community Business Stewardship Award. Attendees will also be among the first to hear about some of the ways ALT will kick-off its 30th anniversary celebrations in 2019.  
The event is free (suggested $10 donation) and is open to the public. The social hour from 5:00pm – 6:00pm will include complimentary appetizers and a cash bar, and the meeting from 6:00pm-7:30pm will include the guest speaker. Photographs taken by Auburn PAL Center youth will also be on display at the event. Opportunities to win items from Lost Valley, Baxter Brewing, and Patagonia will be available as part of a raffle. The Annual Meeting is sponsored by Side By Each Brewing Company. Additional event information and to RSVP (appreciated but not required) can be accessed at androscogginlandtrust.org or 782-2302.
The Androscoggin Land Trust is a 29-year-old non-profit membership-supported organization dedicated to protecting, through land conservation and stewardship, the important natural areas, traditional landscapes, and outdoor experience in the Androscoggin River watershed.