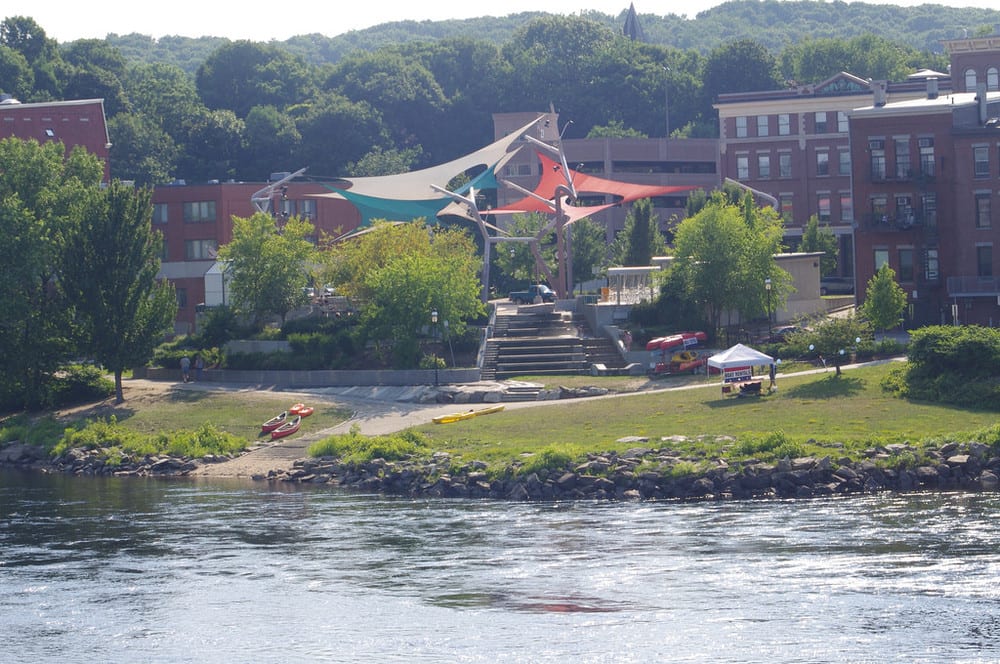 Festival Plaza is a community gathering site in downtown Auburn. It serves as a venue for concerts, performances, and similar events. The plaza features several sculptures and fountain from which water is pumped and recycled back into the river.
There are two sets of stairs that descend towards the riverfront and Downtown Auburn Boat Access. The stairs intersect the segment of the Riverwalk Trail located behind Gritty's Pub & Restaurant.
The boat access is a hand-carry boat launch for canoes, kayaks, and other non-motor recreational boats.  
Description: Festival Plaza is on the right side of Main Street in Auburn just before the Riverpark Building where the Androscoggin Land Trust office is located. There is a City-Owned parking garage with 1 hour spots, there are also one and two hour parking spaces on either side of Main Street as you approach the plaza. Parking spots on Main Street slightly further away from Festival Plaza have no hourly limit.