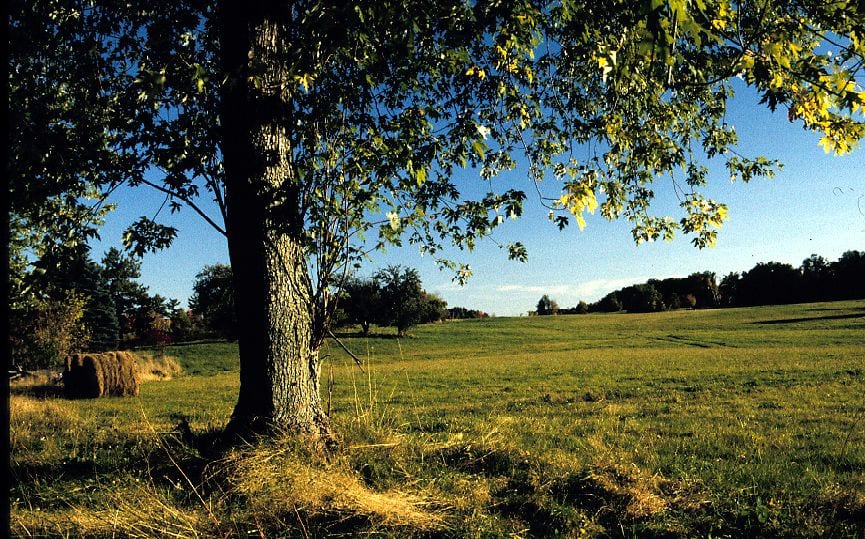 Androscoggin Land Trust conserves almost 90 acres within the Huston Farm Conservation Area, a significant area of farmland protection and open space within urban New Auburn.  ALT owns 27 acres here while holding a conservation easement on an additional 62 acres of privately owned agricultural land as well as holding a scenic view easement to forever protect the beautiful views of the farmland from Loring Ave.
The purpose of the conservation easement, donated to ALT by the heirs of Ralph Huston in 1999, is to preserve the traditional, scenic, rural character of the land; to provide for continued agricultural use of the property; to provide permanent open space in a growing residential neighborhood; and to protect the natural habitat associated with the property's woods, fields and streams.
In 2004 ALT received two abutting acres to own and in 2008 Androscoggin Land Trust added 25 acres to the existing Huston Farm Conservation Area to protect sensitive wetlands that abut the farm as part of wetland mitigation compensation while working with the City of Auburn.