As of May, 2019, this 35.6-acre property in Auburn with .2 miles of frontage on Lake Auburn became forever conserved to protect public drinking water quality and other important natural services, including wildlife habitat, the preservation of Lake Auburn's scenic, open space and natural values, and public access to low-impact recreation.
The land is named after the Pope family who previously owned and cared for the property for many years and ensured it would be conserved. The property is now owned by the Lake Auburn Watershed Protection Commission (LAWPC) and ALT holds a conservation easement on the property. LAWPC ensures clean drinking water for the Lewiston and Auburn area (the second-largest metropolitan area of Maine) by maintaining the quality of the Lake Auburn watershed through education, outreach, and watershed management efforts. Forests, fields, and other natural areas within a watershed play critical roles in keeping water clean by naturally absorbing water and trapping sediments. For drinking water sources, it is especially important to ensure that land near the source is not overdeveloped so that the land can still provide vital natural filtration services. ALT is pleased to expand its partnership with LAWPC in this way.
Low-impact public recreation is available within the Public Access Zone located in the southwesterly area of the property that abuts Summer Street (see map). The Public Access Zone allows for low-impact outdoor recreation and education, including, without limitation: walking, hiking, nature observation and study, cross country skiing, snowshoeing, picnicking within a designated picnic area, and nature-based outdoor education.   LAWPC plans to build a low-impact public recreation trail across the property. More details about this trail should be available Spring 2020.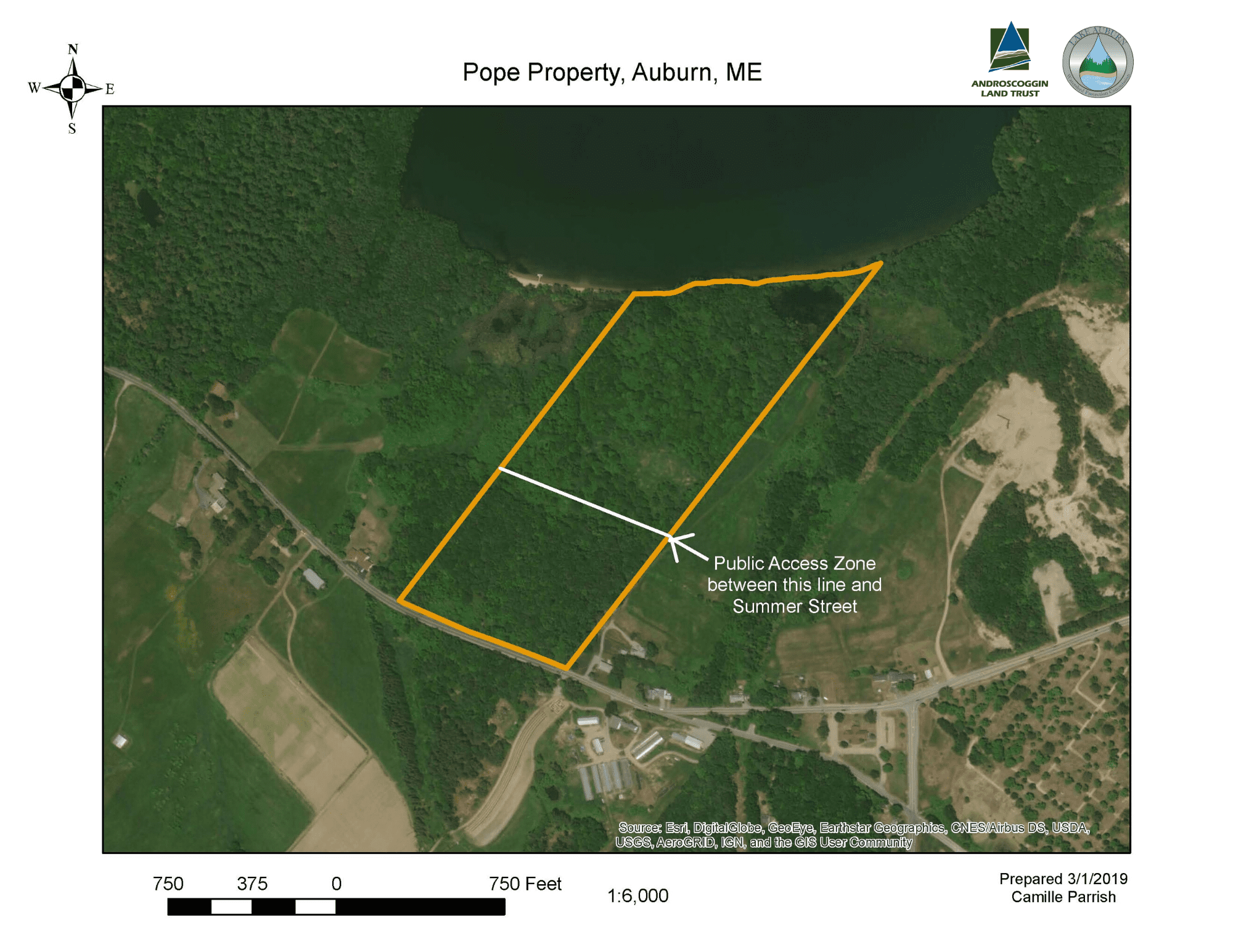 Directions:  Vacant lot situated between 949 and 851 Summer Street – see: tax map 277 Lot 20. Look for dirt turnoff (space for 2 cars to park) on your right shortly after you pass Whiting Farm on your left.