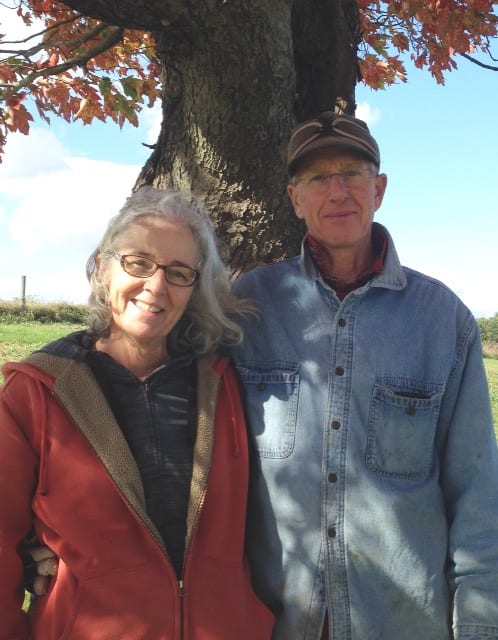 Ripley Swan fell in love with farming as a boy. Encouraged by his parents, Ripley made the passion of his youth into the work of his lifetime. From boyhood summers in the fields and dairy barns at Good Will-Hinckley in Fairfield, to homesteading as a young man on his parent's 600-acre Wolf River Farm in Athens, to more recently working as the resident farmer at Crystal Spring Farm in Brunswick, Ripley has raised Percherons and pumpkins, planted hundreds of acres of hay, and mended miles of failing fencing.
Since May 2004, Ripley has been able to call Hallelujah Farm in Lisbon his own and now lives there with his wife Susan. The nearly 170-acre farm is one-third woods and rough pasture and two-thirds hay fields. The old white farmhouse sits atop a rise of land, watching over fields that roll down to 2,000 feet of frontage on the Androscoggin River. Seen from the road's edge, the farm looks ordinary: horses and cows, a silo and barns, a farmer in muddy boots. Seen through the eyes of a real estate developer, the property looks like profit: dozens of house lots (many with water frontage!) located 40 minutes from Portland's Old Port, 25 minutes from Brunswick, and 20 minutes from the Twin Cities.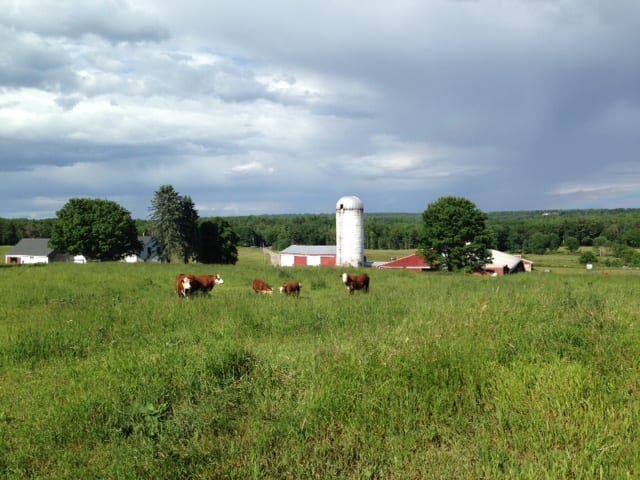 With a deep passion for farming, Ripley grimaces at the thought of allowing farmland to be divided up into "farmettes" or, far worse, into residential subdivisions. But the start-up and carrying costs of running a farm operation are daunting, never mind the long hours of hard labor, and the lack of health insurance or paid vacations. What's a farmer to do? A legal tool known as a "conservation easement" is an increasingly attractive option to help farmers to avoid selling some or all of their property.
A conservation easement is a voluntary agreement between a landowner and another party, typically a non-profit land trust, like Androscoggin Land Trust, or the government, to permanently protect land by restricting its use to agricultural production, open space, recreation, or wildlife habitat. Agricultural conservation easements can be written with farm use as the priority, and the deed to the property can be written to prevent or minimize subdivision. An easement does not mean the land owner will face crippling restrictions. Each easement is unique, customized to provide protection and flexibility. As Maine Farmland Trust explains on its website, "No one can say with certainty how a piece of property might be best farmed in the future. For that reason, agricultural easements are usually crafted with a high degree of flexibility including provisions that allow for fencing, farm buildings, land clearing, and more. The goal is to help ensure that the land can sustain a vital and viable farm business" while adhering to important conservation values. The land remains in private ownership, and the public does not have a right to enter the property simply because there is a conservation easement in place. In addition to protecting farmland forever, the farmer also may be able to enjoy three important tax benefits (income, estate, and property tax) by entering into a conservation easement.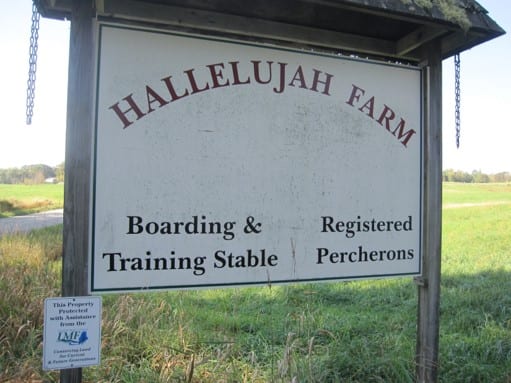 Entering into an agricultural easement can be a lengthy and at times frustrating endeavor, as Ripley discovered. Ultimately, however, he says the process was entirely worth it, and feels that having a conservation easement protecting his farm has been a tremendous benefit. "Think of the future," he says, with his wife Susan saying at nearly the same time, "Look at what you're saving for the future."
The easement was made possible through the hard work and contributions of Ripley Swan as well as funding by the Land for Maine's Future Program and with considerable assistance from the USDA's Farm and Ranch Land Protection Program. ALT is the local holder of the easement and the USDA Natural Resources Conservation Service is the Federal holder of the easement.
Ripley suggests that farmers interested in protecting their farmland come to the process with patience and knowledge. He says that landowners should really think about why they are considering the easement approach, talk to several people who have gone through the process, and become educated on the current political climate, real estate prices and tax implications.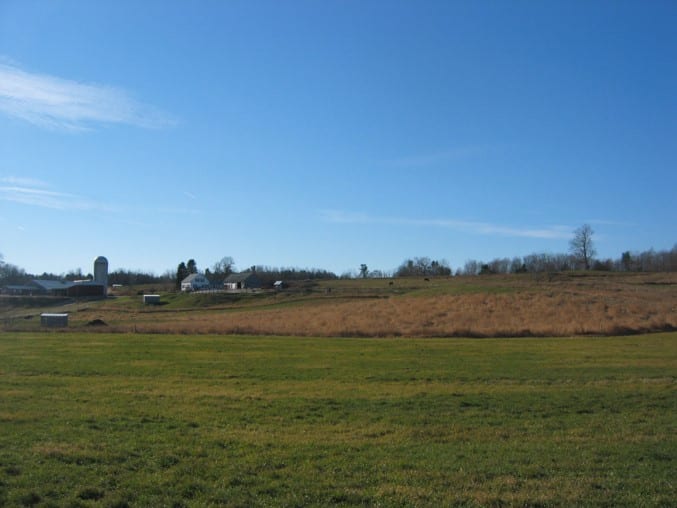 Sitting in the farmhouse kitchen on a gray spring morning, Ripley is thoughtful as he considers the answers to my questions. He wonders what the next decade on the farm will look like, mulls options for who will shepherd the farm when this chapter of his life closes. Of one thing he is certain: the right person must love this patch of earth in Androscoggin County as genuinely as he does.
To learn more about conserving farmland contact ALT. The Maine Farmland Trust website is also a great resource for additional information.