Cancelled: Quantifying Carbon Stocks On Conserved Land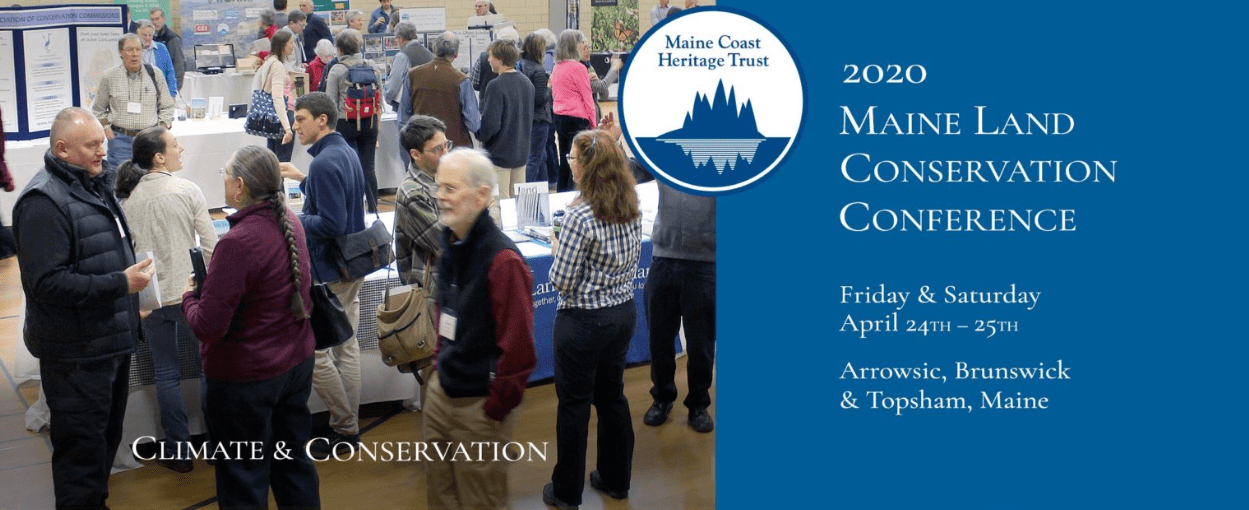 2020 Maine Land Conservation Conference Cancelled – "Although exceedingly disappointing, we must put the well-being of our communities first, which means complying with state and federal recommendations not to hold large gatherings."

— Maine Coast Heritage Trust
Sustainable land management practices improve the carbon capture potential of land, thus are an important local solution to reduce the effects of global warming. At the 2020 Maine Land Conservation Conference on Saturday, April 25 in Topsham, ALT, with Bates College students, Kristin Pelletier and Eric Viera, will present a workshop titled, "Quantifying Carbon Stocks On Conserved Land". The presentation will review a recent collaborative research project to quantify the carbon stock on select conserved properties in and effort to demonstrate and communicate the value of land conservation to local climate efforts.
The 2020 Maine Land Conservation Conference will have a strong focus on climate change and resilience. Regisration & FMI: https://www.mltn.org/conference-2020/
Full Workshop Description: 
Because of how efficiently ecosystems such as mixed wood forests and wetlands store carbon, conserving these lands is intrinsically tied to carbon sequestration. Given the urgency of reducing atmospheric concentrations of carbon dioxide, it is important to implement sustainable land management strategies to protect against deforestation and improve the land's sequestration potential (Lacher et al., 2019). Land trusts play a big role in this effort, and the value of this work is not widely understood.
In Fall 2019, Androscoggin Land Trust (ALT) worked with a small team of students at Bates College for a capstone project with the aims of quantifying the carbon stock on select conserved properties in a manner that could be replicated by other land trusts and academic partners, and additionally, to communicate in a meaningful way about how conserved land plays a role in mitigating climate change.
Workshop attendees will gain insight on the preliminary results of this project, and lessons learned. They will also leave with links to access the final report and lab manual outlining the methods and techniques of data collection.
Presenters:
Kirsten Pelletier, Student, Bates College
Eric Viera, Student, Bates College
Julia Harper, Associate Director, Androscoggin Land Trust